Welcome To Physics Department
---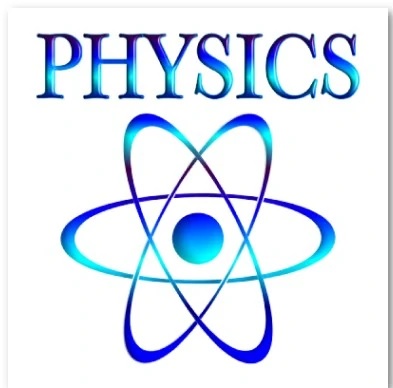 'Physics'
About Department
Physics department was established on 20th June 1990 with special subject B.Sc. Physics. Department runs the B.Sc. Physics (F.Y, S.Y, and T.Y) course with elective subjects Renewable energy sources and Medical electronics.  Large numbers of students graduated from this department are at top positions in various government and non-government organization. The result of Physics department in every year is above 90 % and most of the candidates are passed out in first class with distinction. Department has organized number of university and college level seminars and workshops for students to encourage them in research activities. Department has collaboration with Giant Meterwave Radio Telescope (GMRT, Khodad), Department of Physics (SPPU), IUCAA (Pune), NCRA (Pune) and National Grape Research Center (Agar, Tal: Junnar). Department has well educated and experienced staff, which are actively engaged in research and academic activities. Dr. Dhakane S.F. has completed three minor research project funded by University Grant Commission and BCUD, SPPU. Our department also runs the Post Graduate (M.Sc Physics) Course with specialization of Energy Studies and Biomedical Instrumentations from the academic year 2013-2014.
Our department has organized various educational activities such as Science exhibition, Study tour, Scientific and industry visit. The student from our department has actively participated in AVISHKAR, ANVENSION, GMRT science exhibition, national and international conferences and got the prizes in zonal and university level. Moreover, every year department conducts various competitive exams, wherein, Indian association of Physics Teacher organizes the National Level IAPT Graduate Entrance exam for B.Sc. students and from last 10 years the department has organized this exam.  The number of students from department at UG and PG- level got selected for ?Radiotherapy courses? at Tata Memorial Centre (TMC), Mumbai and Bhabha Atomic Research Centre (BARC), Mumbai.
| | |
| --- | --- |
| Name of the Program            | B.Sc. Physics |
| Duration                                 | 3 Years (Semester System) |
| Syllabus                                  | |
| | |
| --- | --- |
| Name of the Program            | M.Sc. Physics |
| Duration                                 | 2 Years (Credit System) |
| Syllabus                                  | |
Vision
To provide practical and theoretical education in physics at UG/PG level students and inculcate them research and profession skills. 
Mission
To provide students with capability to handle quality equipments in Physics to encourage their interest in emerging research areas.
To provide high quality physics education through teaching and research to students and equipping them to master the concepts in physics and apply successfully to real world problems.
To create quality infrastructure in the department for meeting the above mission. 
Facilities
List of research equipments procured through various funding agencies:           
  High temperature furnace with temperature controller
  Spin Coating unit
  Magnetic Susceptibility measurement unit
Zeeman Effect complete set with computer interface
Millikan Oil drop with computer interface
Newton's ring apparatus
BH curve apparatus with computer interface.
Spectrometer with dual angle measurement.
Digital Storage oscilloscopes..
Electron Spin Resonance apparatus
Frank Hertz Experiment
G.M. Counter
Hall effect measurent
e/m by Thomson method
Four probe method
Michelson and Fabry- Parrot interferometer
ECG machine
Chemical Bath deposition method/ Sol- Gel method/ SILAR method
Megnetic stirrer with hot plate
UV-Vis Spectroscopy and Spectrophotometer
ICT facility available in the department:                                                                 
Phoenix interface for experiments
Virtual experiments on spring mass system, pendulum and optics developed by faculty of the department
Equipments and Experiments developed in Laboratory:                                          
Thermionic emission kit
Skin depth experiment kit
Core losses of transformer kit
Simulations developed by Faculty                                                                              
Snake game by C programming
Tajamahal by C programming
Digital clock by C programmig
Lissajous figures
Video Lectures and PowerPoints developed by Faculty                                              
Courses after B.Sc./M.Sc.       https://www.slideshare.net/HaribhauBorate
Scanning electron microscopy (You Tube)
Basics of C programming (You tube)
Teaching Methods
Studying Physics at Department of Physics, Annasaheb Waghire College, Otur, you will learn from a wide variety of teaching methods:
Lecture Methods                                                                                                     
Lectures last 48 minutes and there will be three lectures per week for each first and second year courses and four lectures for third year courses. Lectures take place in classrooms, with one teacher responsible for each course.
Laboratory Work                                                                                                    
There are practical course assigned to each year of study. First year and second year undergraduate will have one practical course. Third year undergraduate will have three practical courses including project work. During practical work student will have one practical session per week for each practical course. Project work assigned for third year undergraduate students which include latest topics from physics. Additional practical and demonstrations are arranged for students for better understanding of physics concepts.
Group problem solving                                                                                        
Since the primary goal in undergraduate physics course is to help students build functional understanding in physics, we focused on problem solving skills. For this purpose we pose problems in physics to students. Groups are formed among students and the groups apply strategy in solving problems both in classroom and laboratory. Teachers analyze problems solved by the groups. 
Experiential Learning                                                                                         
Field trips/ visits are arranged for the students such as BARC, IISER, GMRT, IUCAA, NCL, Command hospital, etc.  Science exhibitions are arranged for the students.
ICT in Physics Teaching-Learning                                                                                        
ICT resources                                                                          
Physics Department have LCD projector. PowerPoint presentations are used for teaching purposes. Video lectures by different eminent teachers are shown to the students during practical sessions. Videos of practical demonstrations are shown to the students. Computer interfaced experiments are used by the faculty and students.
Google Classroom                                                                    
Google classroom facility is used by the faculty. Students are enrolled in the google classroom. Teaching-learning material, PowerPoint presentations are shared through google classroom. Students also share their work through this classroom. 
  e-PG Pathshala                                                                      
e-PG Pathshala is an initiative of the MHRD under its National Mission on Education through ICT (NME-ICT) being executed by the UGC. Following is the link for e-PG Pathshala
              Link:  Physics courses from inflibnet

Students can download notes from this link and they can also watch video lectures.
Video Lectures and PowerPoints developed by Faculty
Courses after B.Sc./M.Sc.       https://www.slideshare.net/HaribhauBorate

Scanning electron microscopy (You Tube)
Basics of C programming (You tube)