Welcome To Economics Department
---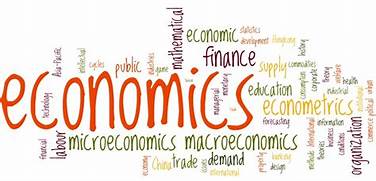 'Economics'
ABOUT DEPARTMENT
Under graduate department Establishment (B.A.Economics): -1972
Post Graduate department Establishment (M.A.Economics): -2009
Vision & MIssion
Vision  
Providing quality education of Economics at undergraduate, postgraduate students of the college.
Mission
To provide high quality Economics education through teaching and research to students and equipping them to master the concepts in Economics and apply successfully to real world problems.
Facilities
 Internet facilities for Staff & Students: The department has internet facility for staff and students    
Teaching methods
The faulty of the Department of economics, Annasaheb Waghire College, Otur Tal.Junnar Dist.Pune , uses following teaching methods
Lecture Method Lecture Method
Four lectures of 48 minutes each are scheduled per week for an undergraduate class of students per course. In case of post graduate students, a lecture of two hours twice a week per course are scheduled.
Experiential Learning
Visits to the industries and various organizations and institutions are organized for the students, Poster exhibition is organized, where the students prepare posters on various economics issues.  
Use of ICT in the department of Economics
Google Classroom                                                                    
Google classroom method is used by the faculty. Students join this classroom. Hands written Study material, Power Point presentations, video clips, the interviews of the economists on you tube are shared through Google classroom. The class work is given to the students in the Google classroom Students also share their work in the classroom. 

Future Plans of the Department:
The department is in the process of increasing its research base, conduct public lectures & seminars for professionals as well as common people.